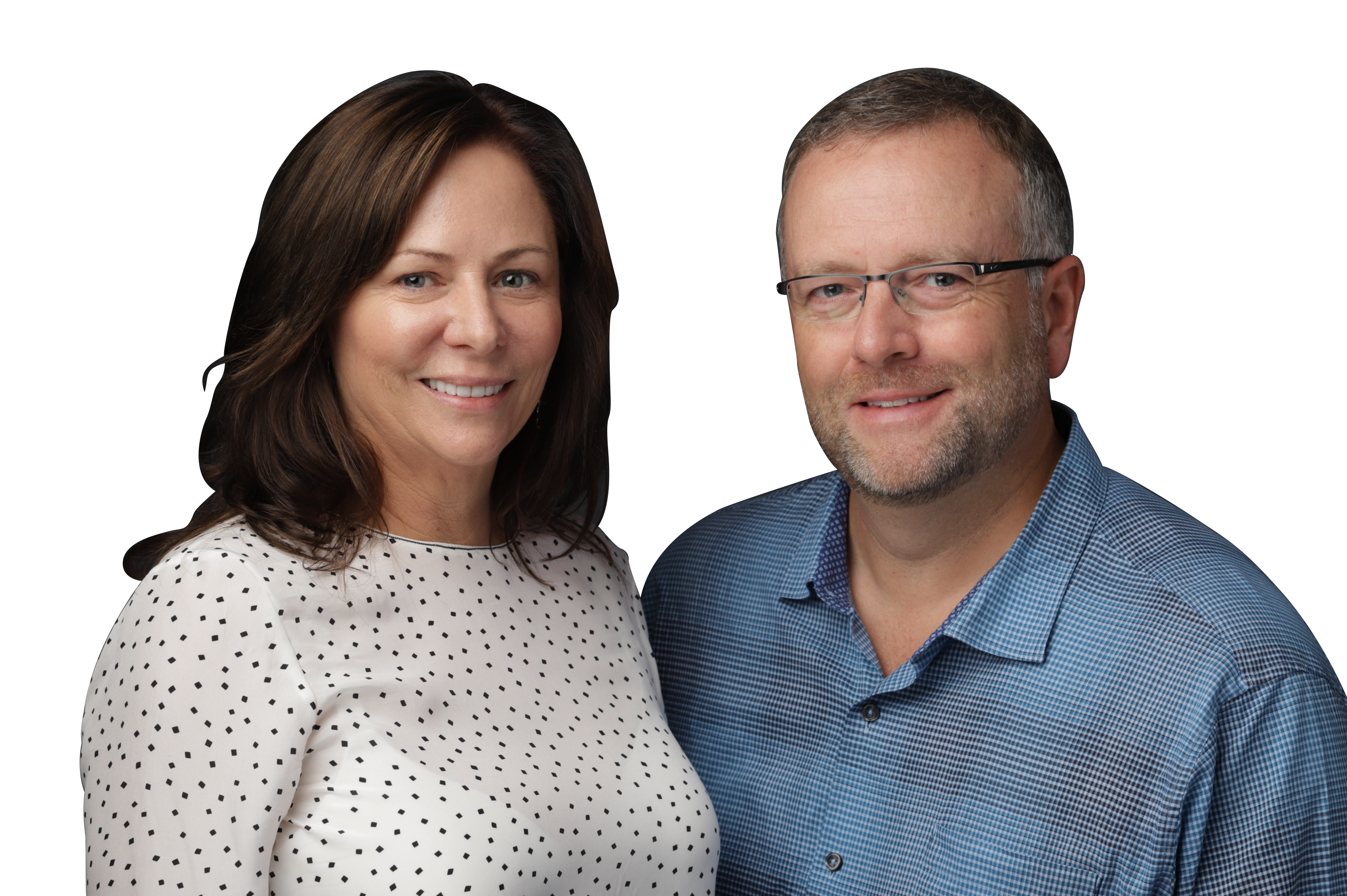 Derek and Kimberly Dozer
HR Trainers, Speakers, and Consultants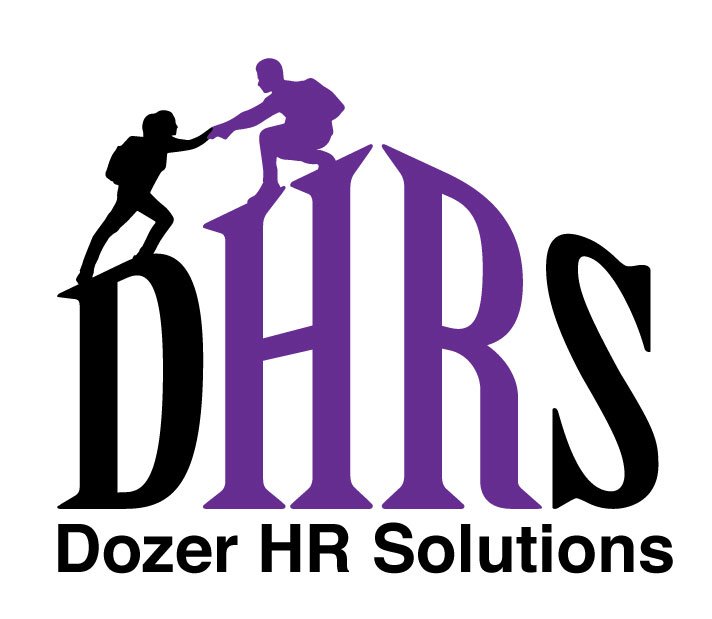 We deliver in-person, hands-on and interactive training workshops to better equip you and your employees to work effectively and efficiently in the modern workplace.
Let's face it—online HR training might check the compliance boxes, but online learning often fails to deliver a lasting impact.
It takes well presented, in-person HR training to actually change the minds and habits of your managers, supervisors, and employees. The result? Lasting, transformative change in your company culture.
Bringing in an outside expert has outsized benefits. HR issues are sometimes quite sensitive, and we bring 25 years of broad HR experience to your company. Because we're not in a management or an HR position at your company, we're ideally positioned to deliver workshops that cut through the noise to effect real, measurable change on even the most entrenched HR problems you face.
Available 24/7
Our primary background is in manufacturing and construction. We know that not everyone works 8–5.  Training sessions can be scheduled anytime that suits your schedule, including middle of the night or on any shift.
Most of our sessions are designed to be 2-3 hours long; we are flexible to combine, shorten, or expand sessions to meet your training needs.
.
Explore HR Training Workshops
Workplace Communication
With more and more information conveyed in short, tweet-like bursts, effective communication is harder than ever. This hands-on workshop teaches your employees essential communication skills every team member needs. Classes can be tailored to managerial communication skills or can be given to a mixed group of supervisors and employees.
Effective Intergenerational Communication
Millennials? Gen X? Today's workplace is diverse, and this course cuts through the stereotypes to educate everyone in your organization on how to communicate effectively across generational divides.
Hogan Team Assessment—Understanding Communication Styles to Maximize Success
Each member of your team has a unique preferred communication style. As a Hogan-trained specialist, Kimberly can lead your team through a Hogan Team Assessment, which identifies the communication styles your team members naturally gravitate towards. Hogan Team Assessments will improve interpersonal skills and can help prevent conflicts and misunderstandings, and can help you build effective, cohesive teams.
Leadership
Leadership is a skill. It's not something you can get in a pill or a shot. Leadership is about building trust and cultivating a positive environment that enables people to do their best work. This interactive session focuses on defining what effective leadership is, and what sets leaders apart.
Accountability—Getting Work Done
Implementing accountability systems ensures that work gets done. This course teaches supervisors the keys to getting results: 1) what to focus on, and 2) the skill of designing and implementing an accountability system that works.
Creating a Culture Where Employees Stay
Every employer needs to know why employees stay, and why employees leave. This seminar equips managers with knowledge about what motivates employees to leave or stay, and then gives them the skills to cultivate a healthy workplace culture that reduces turnover and helps attract and retain the best talent.
Conflict Resolution at Work
Handling conflict well is a skill that separates effective leaders from ineffective ones. This workshop gives managers and supervisors the skills to understand situations and dissolve conflicts with confidence.
Effective Stress Management Techniques for Managers and Supervisors
Stress is normal. How managers and supervisors manage and adapt to stress greatly influences their effectiveness. In this session, learn about stress' effects on the body and strategies for reducing and managing it.
Supervising in the Manufacturing Sector
This session addresses the specific challenges faced by supervisors in manufacturing, including, if appropriate, supervising in a shift-work environment. Understanding how to balance production, safety, and quality while valuing people is the goal of this session.
From Player to Coach—Transitioning into a Supervisory Position
This session equips new managers and supervisors to go from being part of a team to effectively leading a team of their own, as a coach.
Teambuilding
This session can be given as a standalone session or integrated into another session. It's a series of exercises that improves your team's communication skills and deepens trust and mutual understanding.
Etiquette and Professionalism
The professionalism of your employees directly impacts your ability to get repeat business. This session gives employees an opportunity to brush up on their people skills to ensure your company always makes a positive first impression.
Giving and Receiving Feedback
Employees thrive when they get the right kind of feedback—specific, personalized, timely assessments that are tied to actionable, achievable goals. This session shows your team leaders how to give this kind of feedback and primes your employees to receive this kind of feedback so that it fosters their own personal and professional development.
Customer Service
Bad customer service presents a huge liability for your business. One-Star reviews can immediately effect your bottom line. Customer service training ensures that your employees treat each customer in a way that earns your company new customers and repeat business.
Customer Conflict Resolution
Handling conflict well is an essential skill for front-line workers. This workshop gives your employees insight into what causes conflicts and equips them with essential mediation skills, to help them solve (or dissolve) customer conflicts and customer complaints.
Compliance Updates
This session, normally given on a yearly basis, reminds your employees of essential compliance issues. It is customized to your company, and can include reference to any company policies, such as those pertaining to sexual harassment, ethics, retaliation, attendance, discrimination, and/or weapons.
Valuing Difference—Beyond Diversity Awareness
In a competitive marketplace, attracting and retaining top talent means employers need to truly value difference, not just tolerate it. This session gives your team the kind of perspective needed to work effectively as a team and create an inclusive workplace.
Emotional Intelligence
Emotional Intelligence (EI) is the ability to understand and manage one's own emotions and those of others. Having your team trained in EI fosters a workplace culture that is positive, empathetic, and resilient.
Understanding Generational Differences in the Workplace
Baby boomers are retiring later, and millennials are currently the largest working cohort. This course teaches everyone in your organization how to work together as a team—even when your newest employees are in their 20s and your oldest employees have been with your company for decades.
Sexual Harassment
Workplace cultures are under the microscope, particularly after the rise of #MeToo. This session—led by a two-person male/female team with years of first-hand experience in male-dominated industries—Explores the range of words and actions that constitute harassment. It analyzes the standards of ethical the standards of ethical behavior by explaining what is and what is not appropriate in your workplace. This compliance training session explains the costs of non-compliance and can be broken out into separate sessions for managers and employees.
Harassment and Ethics
Harassment comes in many forms, and ethically fraught situations can occur when we least expect it. This session teaches participants how to identify harassment and unethical situations through specific, interactive examples. This session also covers terminology around harassment and explains the costs of non-compliance.
Caregiving and the Workplace
Your employees are also mothers, fathers, daughters, and sons. The demands on their time, attention, and energy might be more complicated than you realize. This session gives everyone in your organization strategies for effectively navigating issues of life/work balance when family demands compete with professional ones.
Stress Management
Stress itself isn't bad, but stress that's badly managed can lead to much larger problems in your organization. This session explains how stress effects people, and gives your team specific, tested techniques for managing stress in healthy, productive ways.
5S and Lean Principles
This session introduces the 5S System and Lean Principles. Developed by Toyota, the 5S system is a way of organizing workplaces and processes to increases productivity and safety. This session also applies these Lean Principles to problem solving in the workplace.
Don't see a workshop that's tailored to what you need? Get in touch and we'd be glad to develop a custom-made training solution for you.
Turnaround time to develop a new session is normally less than two weeks.
We can also deliver any training courses included in the Development Dimensions International (DDI) Library.
Derek provided our organization with excellent training and for a great value. He is an experienced facilitator and helpful in getting people to work together. Derek has extensive knowledge of the subject matter and is able to get all levels of employees to achieve the final outcome our organization was looking for
Derek presented for me at a Human Resource seminar. He was knowledgeable and energetic. Derek provided information pre and post-conference and proved to be a dynamic speaker. He demonstrated command of the information and shared it in a way that made me want to go back to the office and reorganize my data even though it was a Friday afternoon!
I've had the pleasure of working with Derek on several customized training programs. Derek demonstrates a high level of professionalism in everything he does. He has an outstanding understanding of his company's needs along with a strong commitment to Clow Water Systems employees.
Derek is without a doubt one of the most prepared and professional people I've had the pleasure of working with. He is an excellent speaker and finds ways to ensure others have understanding on what he is talking about. He is knowledgeable and has a willingness to share this with others. He strives to be the best he can be and works to make others find skills and abilities they didn't know they had.
With this being said, Derek is more than a prior co-worker, I am proud to know he is my friend. I would recommend Derek for any opportunity. He will exceed your expectations!
HIDDEN
Your content goes here. Edit or remove this text inline or in the module Content settings. You can also style every aspect of this content in the module Design settings and even apply custom CSS to this text in the module Advanced settings.
Can training sessions combine topics?
Yes. We can combine topics, or even create a custom training session for you. Training sessions can also be arranged into a training program or integrated into a company retreat.
How long do the training sessions run?
Each session above generally runs 1–3 hours but can be adjusted to fit the time you can dedicate to training.
How much do HR training sessions cost?
Sign up for a free HR consult and we'll talk through your training needs and develop a custom quote for you.
How many people can attend each training session?
The ideal size for an interactive training session is 6–16 people, but we are flexible and can design sessions for more or less participants depending on your needs. It's just that we've found that groups larger than 16 have a different dynamic. The topic and training location also determine how many people can train together effectively.
I need classes during 2nd and 3rd shifts, can you train shift workers during these times?
Certainly. We come from manufacturing and construction backgrounds. We know that not everyone works 8–5. We can schedule training sessions to accommodate shift work.
What is the turnaround time to develop a new class?
We can generally develop a new class within 2 weeks. Get in touch with your idea and we can go from there.
Do you offer online or virtual training?
We are based out of Ohio and can travel anywhere in the world to facilitate face-to-face, in-person training for you and your team. In our view, in-person training is always preferable since it's just more effective.
However, if budget or time constraints make in-person training impractical, do get in touch, and we'll see if there is a remote or virtual training approach that can meet your needs.
We tailor our solutions to your budget, timeline, and objectives.
Call us for a free, no-obligation human resource consultation.
In your free HR consultation, we'll help you identify the root causes of your toughest HR problems, and then develop a customized training, consulting, or assessment plan to deliver real, lasting results—not just a band-aid fix.